One of my favorite graphics from Vision, other than the First Gonzales or the Agressor, has to be the second series Gator Spiral. My neighbor had the Flourescent Pink/Dark Green version and boy was I Jeal. These were the days when graphics turnaround on pro models lasted (on average) about a year, some even 2 years.



Hot album at the time...JB's Straight Out the Jungle



Also this. Couldn't find a link for 1987's Can't You Take a Joke? but the sophomore album will suffice.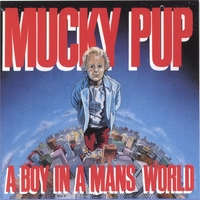 The Caballero I owned was like this one(second from the left). Mine was Hot pink with a green dragon and was XT boneite.....the old Powell tarpaper version. This was much more rare and shortlived than the dragonhead Cabs that followed.




This guy has a great album of Vintage boards and graphics:
Old School Shit