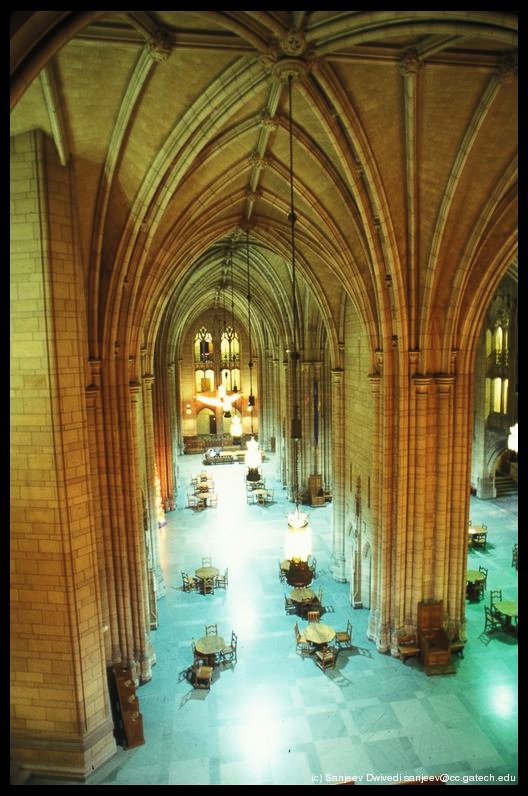 The Cathedral of Learning, a historic landmark, is the second-tallest education building in the world—42 stories and 535 feet tall. It is also the geographic and traditional heart of the campus.


Begun by Chancellor John Bowman in 1926 and dedicated in 1937, the building was realized with the help of contributions from men, women, and children throughout the region and the world. During the peak of the Depression, when funding for the project became especially challenging, school children were encouraged to contribute a dime to "buy a brick."


In addition to the magnificent three-story "Commons Room" at ground level, the Cathedral of Learning also contains classrooms (including the internationally renowned Nationality Classrooms), the University's administrative offices, libraries, a computer center, a restaurant, and offices and classrooms for many liberal arts departments.

Instructor's view inside one of the Nationality Rooms.



Exterior shot at the base of the Cathedral



Resting, with time to kill, on the foothills of the Cathedral Lawn.



All Cathedral photos by Jaguarman with the exception of the First photo

In Part 4 I will sum up the trip with some photos from the Modern Formations Gallery Treez Group Show along with a few other snapshots from that weekend. The Treez show ends with a closing reception tonight 5:30-7:30pm.